Hawaii Disaster Restoration
Restoring Maui One Home At A Time 24/7 Disaster Restoration Services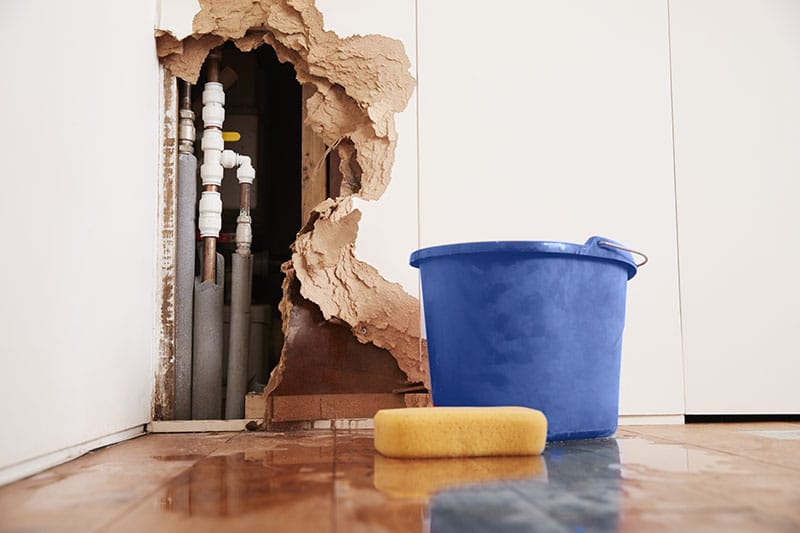 Water Damage Restoration
We offer 24/7 emergency water restoration services. Call us for quick water extraction, sewage damage cleanup, and water damage restoration from a reliable water damage company.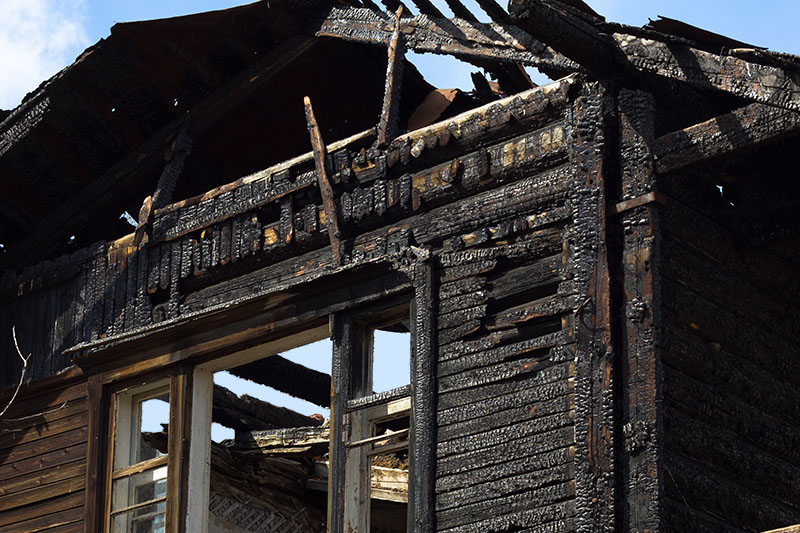 Fire Damage Restoration
After a fire, our team of technicians will help you with 24/7 fire board up, fire damage cleanup, fire damage restoration, smoke damage cleaning, deodorization, and fire damage repair. Count on us in your time of need.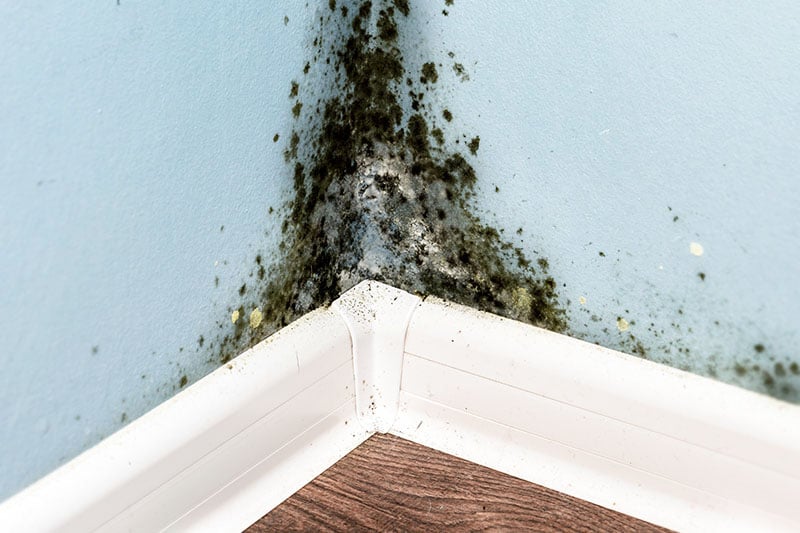 Mold Removal Services
When you find mold damage, call us for expert mold removal services and mold remediation. We have the proper equipment and follow strict standards to protect your property and health.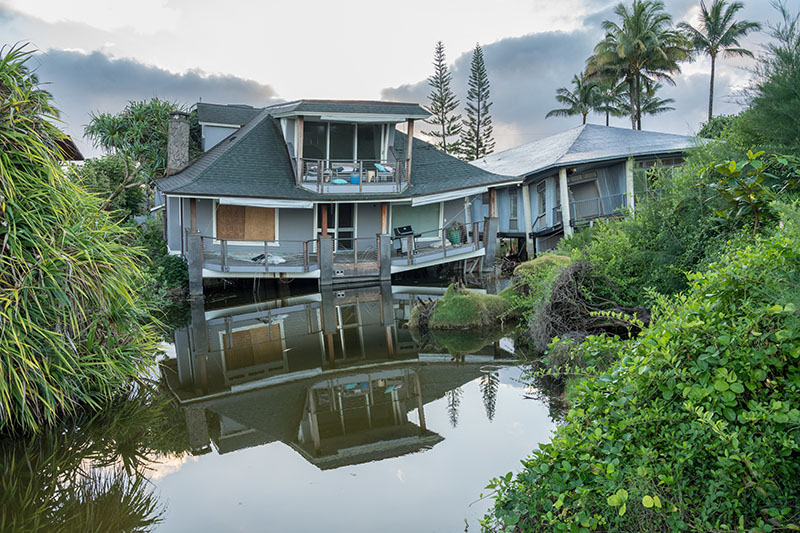 Storm Damage Restoration
Storm, wind, and tree damage can be devastating for your home or business. Call us 24/7 to request storm damage cleanup services, storm damage restoration, and storm damage repairs.
Our Team Always Aims to be the Best Choice in Hawaii

24/7 Response
Hawaii Disaster Restoration responds any day or night and has a live operator to answer your call for restoration services 24/7.

Insurance Approved
Hawaii Disaster Restoration works with all insurance carriers on the big island of Maui.

Free Estimates
Sometimes you don't know if you should call your insurance company to file a claim. Call us to provide a free estimate and help you.

Customer Satisfaction
Customer satisfaction is one the most important factors to us when completing a restoration services project.
Call Us Today for 24/7 Response
Free Inspections & Estimates
And Hawaiian Values Proudly Run Through Our Company
Hawaii Disaster Restoration is a local Kahului, HI restoration services company. This means we run our company and treat our customers with the many values that Hawaii has taught us over the years.
Aloha/Malama – we put an emphasis on taking care and showing compassions for our clients.
'Ohana – we a re a locally family owned company. That also means we take care of our employees as if they are family and respect the homes of our clients as if it were the home of a family member.
Lokahi – when you have damage in your home or business, your balance in life can be majorly disrupted. Hawaii Disaster Restoration responds 24/7 and works hard to get you back in your property as quickly as possible to restore your Lokahi.
Fast, Trouble-Free, Guaranteed Water Damage Restoration Is Just Phone Call Away
Water Damage

Restoration Company
A disaster to your home is devastating. Your personal belonging can be destroyed, your health could be in danger, and you could not have a place to lay your head at night.  Hawaii Disaster Restoration doesn't waster any time when it comes to responding and cleaning up the damage to your home. By responding quickly, this allows us to quickly stop the damage from spreading and shorten the restoration process.
Hawaii Disaster Restoration is a water damage, fire, mold removal, biohazard cleanup, and storm damage cleanup company. We are trusted to offer professional water extraction services, property boardup, cleanup services, and repairs. You can call us 24/7 and speak to a live operator to dispatch a certified crew 365 days a year. All our certified technicians are trained and arrive in a uniform and marked vehicles. Our employees all follow the values that make Hawaii great with the focus of taking care of each other. Contact us today for services in  Haiku,  Kahului,  Kihei,  Lahaina,  Maui,  Wailuku  and surrounding neighborhoods.
Maui's
#1

Water Damage Company
Protect your home and family when water damage strikes. Hire only the best and local professional when it comes to water damage restoration and cleanup for your home or business, Hawaii Disaster Restoration.
Why Choose


Hawaii Disaster Restoration
Hawaii Disaster Restoration works for you, the property owner. We provide the best quality restoration services you can find on the island of Maui.
We bill directly to insurance
Hawaiian values run our company
On our way in 30 minutes or less
Above All, Your Satisfaction is

100%

Guaranteed
Don't Just Take Our Word For It
Read What Our Customers Are Saying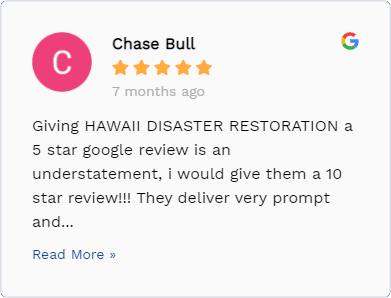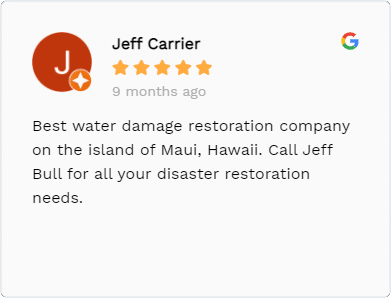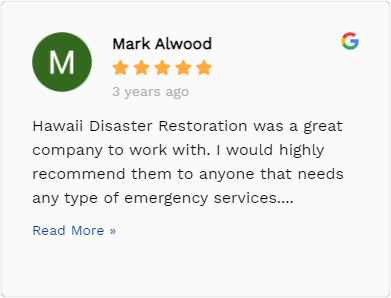 Schedule A
FREE

Inspection

Fill out our form below with your info and details on your project

A team member will receive your request and promptly reach out to you

We work together to schedule an inspection time that works best for you