For Water Damage in Haiku, Call the Experts At Hawaii Disaster Restoration
Everything You Need In A Restoration Company





100% Customer Satisfaction
24/7 Emergency Water Damage Restoration in Haiku, HI
Toilet overflowing? Broken pipe? Appliance malfunctioning? When you find have water damage Haiku HI, it is important to act fast. Allowing water to sit on hardwood, carpet, ceilings, or drywall for extended periods of time leads to more damage. We're here to help!
Hawaii Disaster Restoration is the top water damage Haiku HI restoration company. We provide excellent customer service to help property owners manage water damage in the quickest and most efficient manner. When you choose to work with us, you become a member of our family. This means that we treat your home as if it is our own, leaving the property in better condition than when we first arrived.
Our trained experts specialize in emergency water restoration services for both residential and commercial properties. When you need a water damage Haiku HI restoration company that cares, make Hawaii Disaster Restoration your first choice. 
Schedule a Free Water Damage Haiku HI Inspection
The Top Haiku Water Restoration Company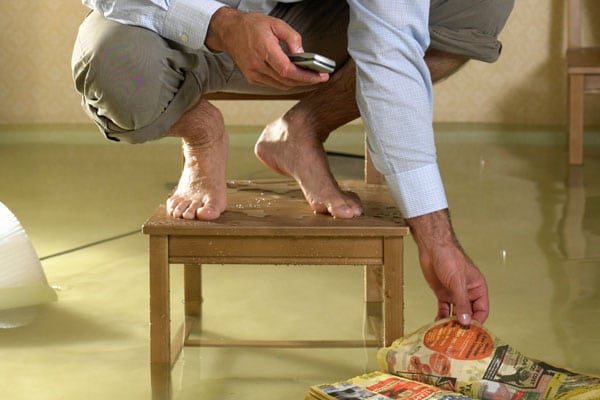 If you find water damage in your Haiku, HI home, don't panic. Hawaii Disaster Restoration offers water damage repair you can trust. In the event of an unexpected water damage emergency, Hawaii Disaster Restoration is your trusted water damage Haiku Hi company.
Our dedicated team comes to your rescue at the first sign of moisture, protecting the stability of your home and preventing mold growth. An IICRC trained professional will patiently answer all of your questions to keep you up to date on all aspects of the drying job. 
Call us, 24/7 to schedule a free water damage inspection and water damage estimate. Hawaii Disaster Restoration is always ready to mobilize to minimize damages to your home or business. We have the equipment and expertise that other water damage Haiku HI restoration companies don't. Let us show you how easy water damage restoration can be! We guarantee your satisfaction and don't wrap up the project until you are completely happy.
The Water Damage Haiku HI Cleanup Process

Inspection
When you find water damage Haiku HI, give Hawaii Disaster Restoration a call. We will immediately dispatch a technician to your location to evaluate water damaged areas on your Haiku property.

Water Extraction
To eliminate worries about secondary structural damages and mold growth, our team begins the water extraction and water removal phase.
Damage Material Removal
Water damaged materials pose a health and safety hazard to your family and business. Hawaii Disaster Restoration hauls off water damaged materials and debris.

Drying & Dehumidification
Hawaii Disaster Restoration sets up equipment such as fans and dehumidifiers to accelerate drying.

Cleaning & Deodorization
We save what we can! Our team cleans salvageable contents from your property and deodorizes your home or business to improve the indoor air quality.

Water Damage Repairs and Restoration
Not only do we clean up your property, we also repair it. Our craftsmen make water damage repairs to return the property to pre-loss condition. It's no surprise that we are the top water damage Haiku HI company on the island.
Why Choose Hawaii Disaster Restoration
Hawaii Disaster Restoration works for you, the property owner. We provide the best quality restoration services you can find on the island of Maui. For water damage Haiku HI, make us your first call!
Schedule A FREE Inspection